Heritage Portraits introduces you to a new service that will enable you to view and order photos from the privacy of your own home. While this service will primarily be offered to events, schools, and daycares. We hope to eventually bring other services to our online storefront. Visit our online store today!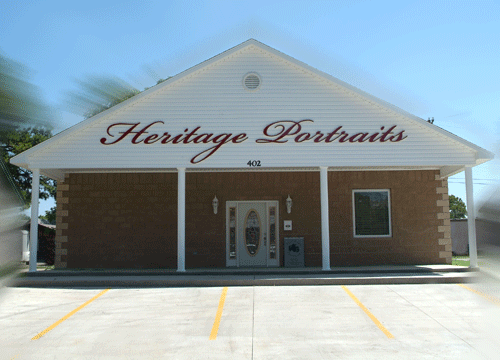 Our new studio is now open for business! Our address has changed to 402 Webster St. which is right across the street from our old studio. Come down and visit us, we have doubled our size and now have two shoot rooms as well as multiple changing rooms, on-site printing, and a viewing room. We look forward to bringing you many new and exciting digital services.
---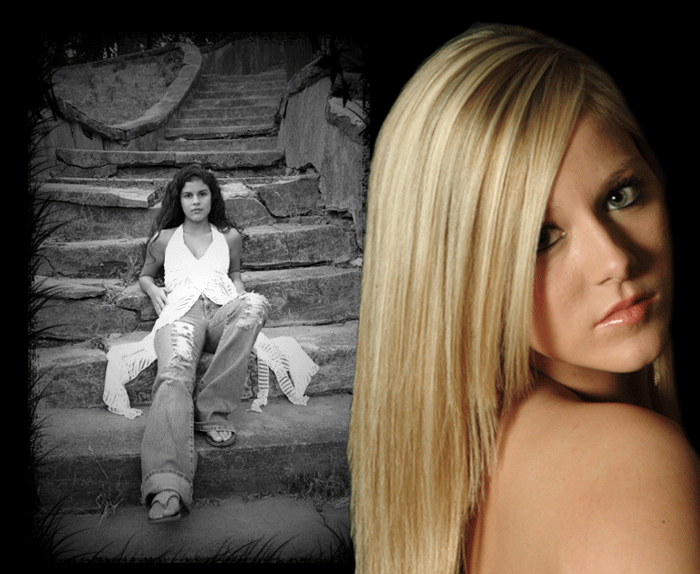 Congratulations Seniors!
Your senior year is rapidly approaching and it is time to begin thinking about your senior portraits. Though your graduation day is about a year away, it will be here and over before you know it. Today's senior portraiture is so exciting! Photography by Heritage Portraits, for example, now offers a totally limitless array of possibilities. The digital advancements in photography over the last few years have been amazing. Basically, if you can imagine something - it can be accomplished. Heritage Portraits is well established with this new technology, and has become proficient in delivering creativity beyond what even your parents could have ever imagined when they were graduating.
So now is the time to think seriously about where you are going to have your photographs taken. We think you will agree that all things considered, Heritage Portraits is the right choice. You can navigate to the galleries to see some of the many new and creative things being done there. Of course the old traditional head and shoulders is still included, but from there one has limitless possibilities to be totally different from everyone else. And we can say you will be satisfied.
It is highly recommended that you make your appointment soon. Some seniors begin having their photography session done as soon as April. Many wait until summer break, but there are only so many appointments available in the summer. So it is wise to be photographed before school starts again, because then you will have a busy schedule and it can be difficult to arrange for the limited appointments available after school hours.
Senior Gallery | Senior Information
---
Heritage Portraits strives to bring you professional studio photography for any of your needs. Not only do we specialize in Senior portrature, but we also provide services (including but not limited to) Family Sessions, Bridal Sessions, Modeling Sessions, and Couples Sessions. Below you will find information for all non-senior Studio Sessions.
Studio Gallery | Studio Session Information
Home | Galleries | Seniors | Schools | Daycares | Special Events | Contact
Copyright Heritage Portraits.
All Rights Reserved. Logos, trademarks, images and company names
may not be used for any purpose, without written permission.

IMPORTANT NOTICE ABOUT COPYRIGHT PROTECTION
The Copyright Act protects photographers by giving the author of the photograph
the exclusive right to reproduce your photographs. This includes the right to
control the making of copies.