Introducing Heritage Yearbooks®!
Heritage Portraits now offers a wide array of affordable Yearbook Publishing services for your school or organization.
We currently provide yearbooks for dozens of schools in the Western Arkansas and Eastern Oklahoma areas.
When you choose Heritage Yearbooks, you are not only receiving a high quality book, but a partner that will
work closely with you to ensure the Yearbook process is as stress-free as possible.



What You Get

• FREE Browser-Based Software
• FREE Software Training
• FREE Comprehensive Support
• Custom Hard Cover Design
• Full Color or Black & White Prints
• Hundreds of FREE Design Templates
• Personalization Options


The Software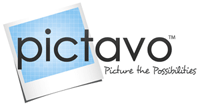 Pictavo is a FREE, browser-based software program that contains comprehensive page
layout, project management, and collaboration tools that help yearbook staffs easily design and
coordinate the production of their book.





Request a Quote

We offer a variety of affordable yearbook options and can create a custom plan that will suit your needs.
If you would like to receive a quote for your school or organization, please email us at yearbooks@heritageportraits.net

Referrals

Jennifer McDonald - Charleston High School
jmcdonald@tigersmail.org

Jana McCain - Van Buren High School / Van Buren Freshman Academy
Jana.Mccain@vbsd.us




Home | Galleries | Seniors | Schools | Daycares | Special Events | Contact

Copyright 2014 Heritage Portraits.
All Rights Reserved. Logos, trademarks, images and company names
may not be used for any purpose, without written permission.

IMPORTANT NOTICE ABOUT COPYRIGHT PROTECTION
The Copyright Act protects photographers by giving the author of the photograph
the exclusive right to reproduce your photographs. This includes the right to
control the making of copies.